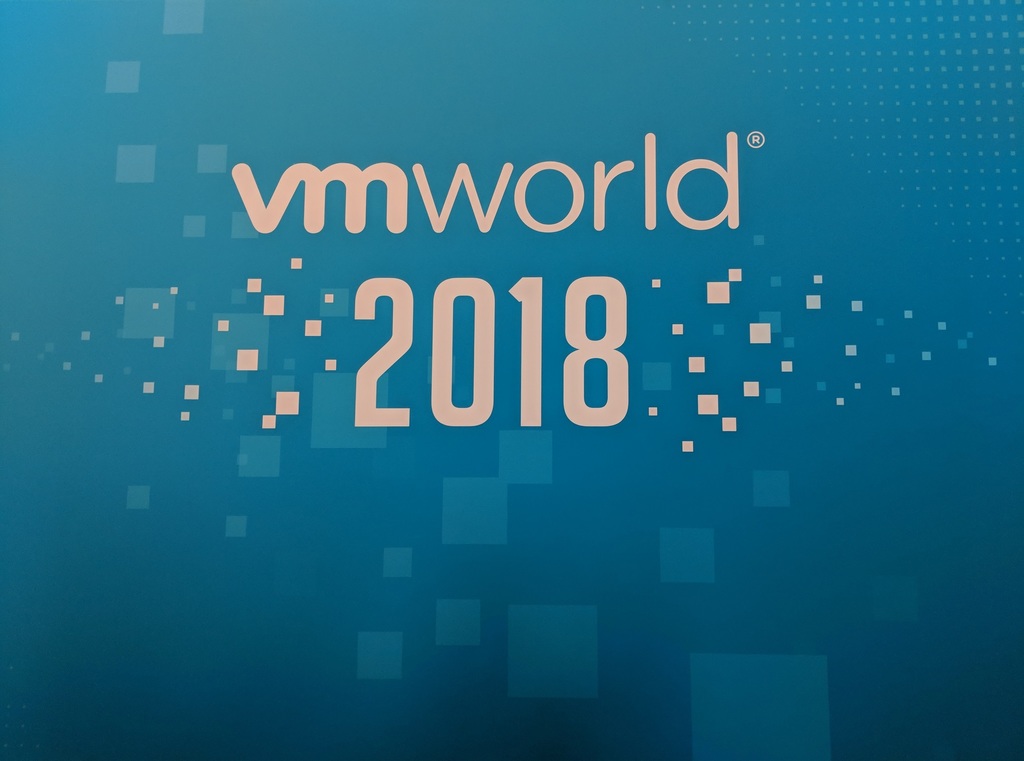 VMworld 2018
Another awesome conference in the books. Can't wait for vSphere 6.7 Update 1 to drop. Which includes the vCenter Converge Tool that enables us to move from an existing external PSC to an embedded PSC within the vCenter installation. Eliminating yet another server, simplifying the vCenter architecture while still yet taking advantage of Enhanced Linked Mode.
I already had my boss at work order this book as it came highly recommended to read since I am pursuing my VCAP. So I really didn't need another copy and have to sit through watching a demo. However, my co-worker wanted to check it out so we stayed.
I'm really glad we did because I was able to get the book signed by the authors that wrote the book and even had a photo taken. Was pretty sweet since all the guys were all VCDX which is the highest certification you can achieve in the VMware space.
Seeing how there are currently only 270 VCDX's worldwide, these guys (Mark Gabryjelski VCDX-023, Chris McCain VCDX-079) were superstars in the VMware world. Especially John Yani Arrasjid which was the first VCDX-001. Good times.
Had a great time this year. Was ordered by the wife to snag a bunch of pens, so I went on a mission.
Looks like next year the 2019 conference will be taking place in San Francisco which is nice since I'll be able to visit a few friends that live in the area.
Cannot wait for the next show. I'm sure vSphere 7.0 will be out by then 🙂
Also, here is the link to all the sessions since it's impossible to go to all of them.
Do it. You know you want to!